Paper Lace may have sung "Billy, Don't Be A Hero", but, fortunately for the rest of us mere mortals, over the years, there have been many folk who have been willing to risk their lives for the benefit of mankind.
Can you identify the real and legendary heroes from the clues given below?
So, take a deep breath, put on a brave face and go for it!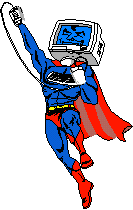 Return to Top